Camera and Digital.
We have an extensive inventory of the finest digital equipment available today. We have seven medium format digital backs in house: Phase One IQ250, IQ260 and IQ280. Each back will fit on our Hasselblad H system cameras and Sinar view cameras. We stock both the Phase One Flex Adapter and the Kapture Group sliding adapter. And we have a large inventory of Schneider Digitar lenses, including macros.
If you prefer to shoot with a 35mm SLR, we stock both the Canon 5D Mark III and the Canon 1Ds Mark III camera bodies. We have a large selection of Canon lenses in stock, including tilt-shift lenses.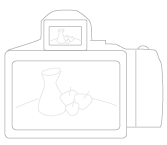 Each studio contains a digital workstation outfitted with a 12-core Mac Pro computer (cylinder) two Eizo ColorEdge 27"monitors, an APC battery back-up power supply and connection to our server in our digital department. All digital files are stored a minimum of 30 days for your protection.
We always keep a large stock of portable hard drives on hand to transfer your images to at the end of your job.
But most important is our digital department staff. We are experienced and dedicated to helping your shoot run as smooth as possible. In addition, we work with a core group of highly experienced freelance digital techs on a regular basis. If you have any questions about our digital services, please don't hesitate to call us at 212-228-4068 and we'll be happy to talk with you.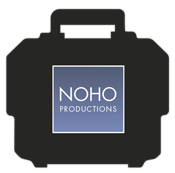 Shooting on location? Take Noho with you.
Fujifilm GFX Medium Format Digital Cameras and Accessories
PHASE ONE DIGITAL BACKS
Hasselblad H System
Canon Digital
Digital Workstations / Computers / Services